Saturday, 15 December 2018
The first house we looked at when we started house shopping is less than 400 metres as the crow flies from where I sit today. We liked it, had some concerns and ultimately decided not to buy the first house we saw in the first neighbourhood we explored.
We then looked all around the Lower Mainland, focusing mostly on east Vancouver and Burnaby. Most of a year later, we still hadn't found something that spoke to both of us. I had suggested a few times that we check out the neighbourhood around that first place again. I had liked the feel of the place and the area had some things going for it.
Hillary was skeptical, but ultimately humoured me. I talked to our realtor and she scheduled us to see five or so places in the Simon Fraser Hills area in one day.
We turned left off of Eastlake Drive and I pulled the car over to park on Centaurus Drive. Hillary opened the door to get out of the car, "Oh Warren, this feels like home."
The first townhouse we saw that day ended up being the one for us. Wood burning fireplace, end unit, not a lot of recent renovations. It needed paint, floors in one or two rooms, but otherwise was ready to go. A playground owned by the strata was visible from the living room windows.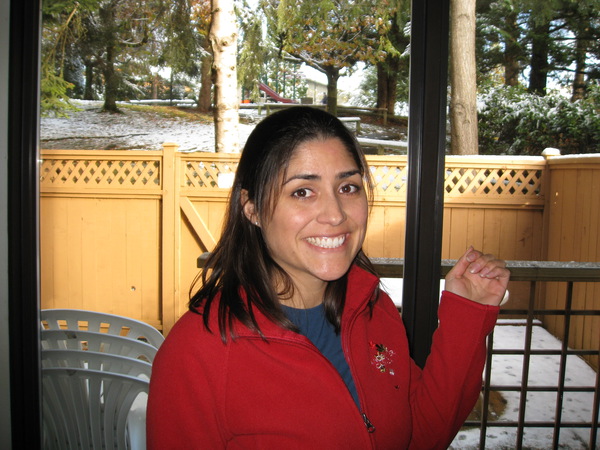 From our second visit to the Carina Place house where we actually took pictures of all sorts of random things. At this point we pretty much knew we were going to buy it, it was just a matter of going through the motions.
We would make an offer in the next couple of days. We went back and forth a couple of times. The owners did not want to move before Christmas so we took possession as of January 19th, 2011.
We had a home. We had our home.
It will be eight years in a few weeks. This is the longest I've lived in any house other than the one I grew up in.