Thursday, 08 November 2018
Hillary and I had made a deal to eventually move to the Vancouver area for a few years as I needed to come back here. At the time it finally happened, I had been in Ottawa for a decade.
Vancouver had changed during that time. I grew up in White Rock, but I knew nothing about neighbourhoods that we might want to live in. We didn't know where we would be working and we didn't know about commutes.
So it seemed the most obvious choice was to see if we could move to White Rock. I knew the area intimately. We would also be close to my parents. This could be our base to learn the city as adults.
As it happened, the house next door to where I grew up was a rental house that had had a number of families and folks living in it over the years. We wondered if it was available. I remember sitting in the Beaverbrook townhouse and making that phone call to my parents.
Asking them if they happened to know if the house next door was available or would be early in the new year. I think there was some shock and probably some disbelief at what I was asking.
It was currently empty and had been for a couple of months at that point. We could probably move in there as soon as we were able.
The move was stressful.
I ended up coming out in January and Hillary followed a few months later in April. That would be the longest period of time we would spend apart. I'll talk about that at some point.
Upon reflection, the latter part of my time with Hillary in that house was the happiest period of our marriage for me. Probably the happiest time in my life.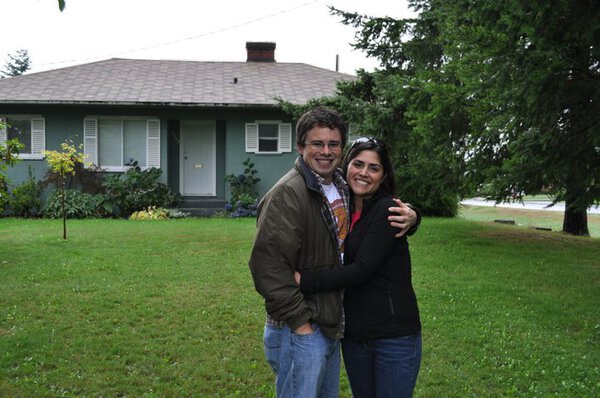 It was a cute little house. We'd ultimately decide to leave it due to the impact our commutes were having on our lives. Still, were it closer to our respective workplaces, I might still be there.