Wednesday, 19 December 2018
2011 was a big year for us. We moved into our real house, Carina Place in January. We knew Hillary was pregnant by June. Isaac was born in December.
Carina Place was the largest place we had lived in together. As a result, we lacked some of the furniture we knew we were going to want. More, we had furniture that was aging and we knew we didn't want as centre pieces of our living room.
But we weren't really in a huge hurry.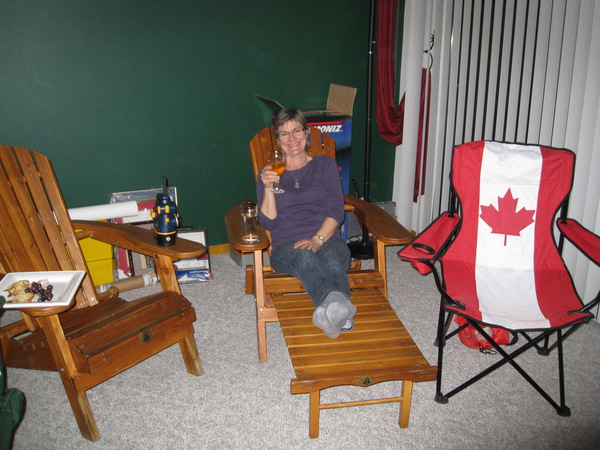 Wine and cheese in the living room a month or so after we moved in. A temporary arrangement to be sure.
Then Hillary got pregnant with Isaac. The nesting instinct kicked in fairly strongly. Or at least that's what she called it. It could also very well have been the impending child was a primary motivator to do some things around the house that needed to be done.
I remember a conversation that must have happened sometime shortly after we knew she was pregnant. Likely before we actually even told anyone about it.
"I need to get the living room setup. Do you care about I end up buying, or should I just go and do it?" Hillary asked.
"No. Not really. Go for it."
So she went about it. I know she went to many of the local furniture stores. I remember looking at pictures and hearing her internal debates. We measured out the dimensions of the living room and used masking tape to mark out how much space various chairs and sofas would take up.
Eventually Hillary had a couple of candidates. I accompanied her to check out the final options. They were, of course, great. We put the order in. We would do other things in 2011 to the house, but when Hillary and I would reminisce about past productive periods of time, this is one she would always bring up.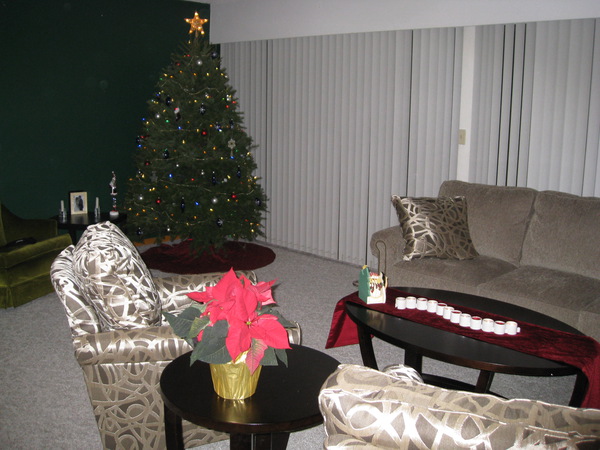 The second version of the living room. This is what it looked like when Isaac was born.