Saturday, 17 November 2018
Small personal memory here.
Cake was Hillary's hands down favourite dessert. It didn't even matter all that much what type, though she was pretty partial to the simple home baked ones.
I would occasionally surprise her with a cake from a store when we were out shopping. If they were with me, the kids loved doing this and helping pick one out. In the year before Hillary was diagnosed, I finally learned how to make a decent icing.
I baked several cakes that year.
But what is the most important part of all this is how she'd react to being presented with a surprise cake or if she was feeling silly and someone asked what we should have for dessert.
She'd bounce a bit and the response would be all, "Cake cake cake cake cake!"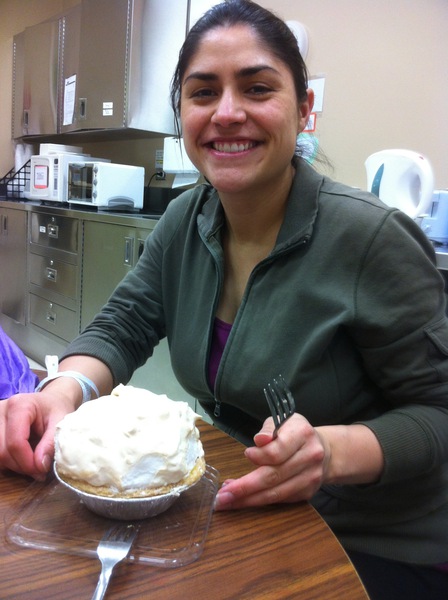 Notably not cake, but it does show some happiness about dessert. This was in the paediatric ward at the Royal Columbian Hospital a couple weeks after Isaac was born and a day or two before he was discharged and we brought him home.