Monday, 21 January 2019
We went to Golden Ears yesterday. Specifically to the hike I have done dozens of times in my life at this point, the lower falls trail. I grew up doing this walk a couple of times per year for as long as I can remember.
Anyone important to me has been dragged on that walk at some point in time. It's a hike that can take different forms depending on the time of year or enthusiasm of your group. Getting to the lower falls is easy. There is a tough, but relatively short climb to the upper falls. You can get wet and follow the river nearly all the way to the falls from the rocky beach at the halfway point.
The kids moaned most of the way there about how they didn't like hiking. Less than five minutes into the trail they were running around taking side paths that looped away from the main trail, scambling up slopes and climbing over rocks.
There was only a single meltdown in the entire three hours we were on various trails.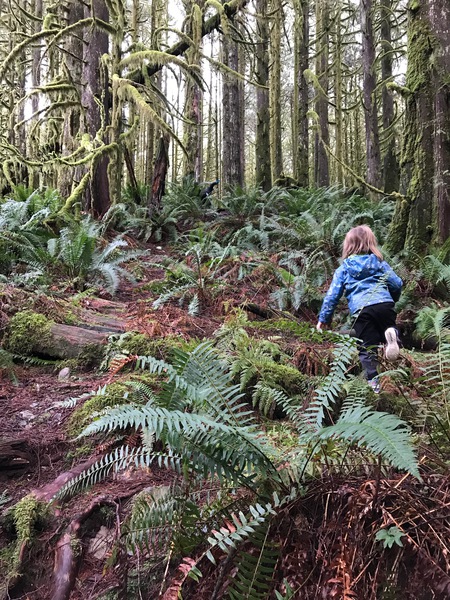 During a more serious off trail diversion. Just down from the largest of the rocks that, according to 2.5 year old Isaac, "Only Pop," could move.
We did a short bit of the upper falls trail before it got a bit too technical and slippery for me to wrangle the kids. We could have gone further up, but getting down would have been treacherous. As it was, there were a couple of parts of the trail that would have made Hillary very nervous.
Still, it was a beautiful January afternoon. It was cold, somewhere around 5C, but clear with no wind.
This is all a long preamble.
More than once on that hike the kids were running around laughing with each other and having fun. I was walking slowly along the trail enjoying the trees, creek, and general peace of a walk in the woods.
The thought that kept occurring to me was how much I wished Hillary was here to enjoy this. It was easy to imagine both of us keeping eyes on the kids and chatting as we made our way to the waterfall.
I mentioned elsewhere feeling guilty that I feel the happiest time of my life was before the kids were born. The hike yesterday was a large data point towards my other speculation.
In another timeline, sitting there in our seventies and reflecting on our lives, Hillary and I may well have agreed that our best year together was somewhere between 2019 and 2022. We would still be relatively fit. Our kids would still be kids but able to do more and more things with us.
By 2020, had our lives continued to be boring and normal, we would have been in a very good place.
On a bad day, this is possibly my largest focus. Our family as we knew it ended just as this possibly great time was on the horizon and closing fast.
But I had an alternate thought yesterday.
Half of my relationship with Hillary had diapers in it. But half of it was just us. If I had met Hillary in 2011, we fell in love, immediately had Isaac and then this happened? I'd be far worse off.
I had adventures with her. I had a long period of time where I had Hillary to myself. I got it at the beginning of the relationship and that was great. It would have been worse to have looked forward to time alone with her and then never had it.
I wanted, I want more time with Hillary. But she was mine for seven years before she became ours. That has to count for something.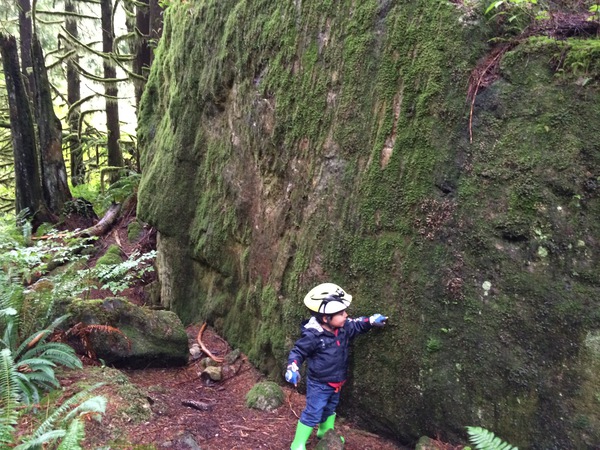 For reference. Isaac pointed out this particular one and noted that I could not pick it up, but that only Pop could. Those were his precise words. "Only Pop."